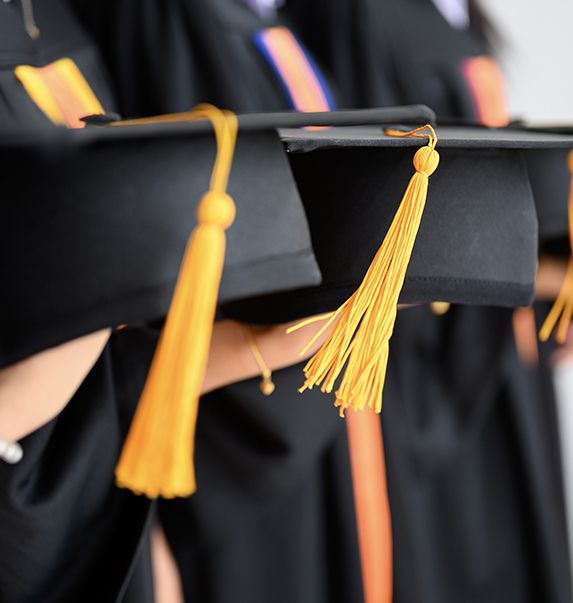 Certified translation of academic certificates
TRIDIOM translation agency specialises in doing certified translations of academic certificates and this is, without a doubt, one of our most common activities given that translating university certificates is essential for students and professionals to be able to move to other countries.
If you want to work or continue your studies abroad, it is highly likely that you will need to verify your academic certificate or diploma at some point, meaning that you will need to translate it into the official language of the country in question.
A certified translation, certified translation or official translation is a faithful and complete translation of the original document carried out by a sworn translator or, as they are also known, a translator certified by the Spanish Ministry of Foreign Affairs (MAEC). If you have been asked for a translation of your degree certificate, they probably want it to be a sworn translation.
Sworn translations are normally needed to verify the official validity of a document before bodies, institutions, study centres or businesses in a different country to where the document was originally issued. At TRIDIOM, we are certified translators certified by the Ministry of Foreign Affairs, so we can provide you with a quick, high-quality sworn translation of your certificate into whichever language you need.
When choosing to work or study abroad, it is essential to translate your degree certificate, as well as other academic certificates such as results certificates, academic records and other diplomas. At TRIDIOM translations, we save a copy of all our translations so if you ever need more official copies of the sworn translation of your academic certificates, we can send them to you for a reduced fee.
We send sworn translations to people all around Spain and Europe so just tell us where you are and we can post them to you by courier or urgent certified post, whichever you prefer! You can also visit our offices to collect your sworn translation in person.
We collaborate with many universities and teaching institutions so we know the characteristics of their academic documents, which is very useful when translating degree certificates, results certificates, academic records and other diplomas. If you tell us the destination of said certificates, we will be able to advise you on the specifics of verification processes in each country. Please note that we are legally obliged to leave the grades as they appear on the official document, we are not allowed to adapt them to the results system of each country.
If you would like to find out more about the language combinations we work with, or our method of working, please do not hesitate to contact us. You can call us on (+34) 91 523 02 58 or click on the following link to request a quote for your project. We would be delighted to help.