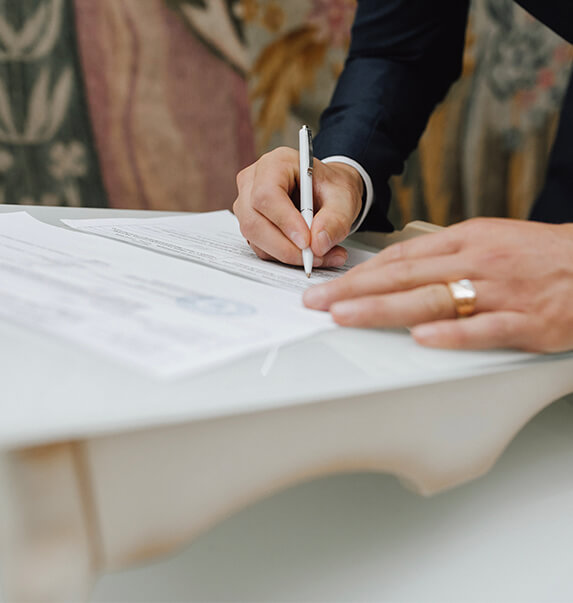 Civil registry sworn translator
A sworn translator needs to be present at the beginning of marriage record procedures when one of the parties does not speak Spanish. That is when you will need to have a civil registry sworn translator. 
It is important for them to be a sworn/certified translator, otherwise the Civil Registry will not allow the process to begin. Sworn interpreters have sworn interpreter ID cards that we must always present when we go to translate at a civil registry office. 
At the beginning of marriage record procedures, for example, sworn translators translate and certify the documents before the official at the civil registry office that the spouses then need to sign and promise to adhere to. Once checked, it will be sent for approval by a judge. If the judge gives their approval, a date can then be set for the wedding.
The sworn translator will attend the wedding to do a sworn translation and thereby finalise the marriage record procedure.   
At TRIDIOM, we are sworn translators certified by the Ministry of Foreign Affairs and authorised to translate in civil registries and notary offices.
If you would like to find out more, please do not hesitate to contact us. You can call us on (+34) 91 523 02 58 or click on the following link to request a quote for your project. We would be delighted to help.